Best Mix Amps and DACs for PS4 and XBOX
First just the List:
Today we are looking at the Top Mixamps, External Sound Cards, and DACs for PS4, PS3, XBOX ONE, and XBOX 360.  All of the devices on this list would greatly complement any Best Game Setup.  Some of these items would also greatly compliment a great PC setup.
Sound Blaster x7
This is the most complicated, most feature packed, most over-kill solution for any console gaming setup.  This is the only gaming DAC that will offer both wired and wireless connections for headsets.  The device even comes with a headphone hook.  I think everyone is still saving up for this one. Processes 5.1 Dolby Surround Sound.
Astro MixAmp 2013
From Amazon reviews to Head-fi.org impressions this is the best yet version of the famous Astro Mixamp.  This is the wired version. Has an aux input for music, and stream out for recording or streaming.  Processes 7.1 Dolby Surround Sound.  This device is also the most bang for buck in terms of used models.  Some people are able to pick this model up used for as little as $24.  However, please note that there are specific settings that you must change in order for you to get the most out of this device with the PS4.  Click here for instructions.
Astro MixAmp 2015
It's just too early to tell if this MixAmps is going to overtake the great 2013 model, but stay tuned to find out.  This mixamp comes with great software to help streamers control what exactly they are broadcasting.  Has an aux input for music, and stream out for recording or streaming.  Has 2-channel Dolby Surround Sound.  Please note that there are specific settings that you must change in order for you to get the most out of this device with the PS4.  Click here for instructions.
Sennheiser GSX 1200 PRO Gaming Audio
I am always happy when a new mixamp comes to market, especially when it's from a trusted company such as Sennheiser.  I am also very happy when a new device is using a new surround-sound.  Sennheiser has brought their own home-brew of 7.1 virtual surround sound in this device.  It does not work best for all games, but for the games that it does like Overwatch it's pretty spectacular.  Some users have complained about the sound voice chat  Two caveats, this mixamp is for PC only and it's price.
Turtle Beach – Elite Pro Tactical Audio Controller
This is a very impressive device that deserves a lot of attention.  If you already use Turtle Beach Headsets, then this is a must buy for you.  However, if you use high ohm headphones (AKG, Beyerdynamic , Sennheiser) than this device will not make you happy.  The main reason for this is because it lacks the power needed to drive high ohm headphones.  In other words, your headphones will sound too quiet with the Elite Pro T.A.C.  However, if you have relatively low ohm headphones ( Philips, Turtle Beach)   then this device will produce better pin point accuracy for your ears than the Astro 2013 mix amp.  This device requires you to make settings adjustments in the PS4.  It's unsure if you have to make the same adjustment each time as you do with the Astro mix amp.  Overall, if price isn't a concern and you have a relatively low ohm headphone, then I would give this one a shot.  Otherwise, try for one of the other amps above.
Sound Blaster Recon
The biggest feature of this mixamp is it's "recon" mode, which claims to increase the sound of footsteps in game.  For a lot of games I tested, footsteps did sound louder.  However, when the footsteps volume is increased you lose out on a lot sound quality for other things going on in the game , and some of things can be just as important as the footsteps.  Thankfully, you can turn recon mode off with a push of a button and enjoy a great mixamp.  You can also mix in your own music from a computer or an mp3 player with the aux input.  THX TruStudio Pro Surround with Dolby Digital Decoding.
Sound Blaster G5
Some gamers have been complaining about their build quality on amazon.  However, everyone else who has a working device raves about it.  Unfortunately, we don't always hear about the successful devices on amazon, but we always hear about the failures.  This device does not process dolby surround sound.  It has been reported to process native 7.1 surround sound, but only for PC.  It has a virtual sound situation going on for console and some gamers have raved about it, but the most common term used to describe it on the Head-fi.org is "weird".  It's worth a look.
Astro MixAmp 2014
A lot of consumers reported "hissing" problems, but if your lucky enough to get one without this problem then you got yourself a A+ mixamp.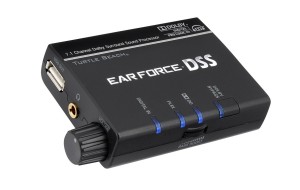 Great device and you can find it cheap.  Unfortunately,  it does not support non-turtle beach microphone headsets.  You can use any headphone and get great sound, but you won't be able to communicate with it.  You can get an external sound card to plug your mic into and then into the PS4, but then you are losing USB slots on your console, and if your using the PS4 your done .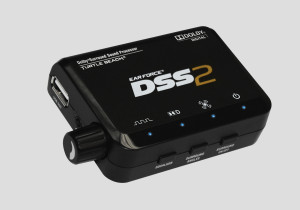 Offers a 4 channel surround sound instead of 7.1 like the original DSS.
Let me know what your opinions are on these setups.