Best PS4 Controllers 2019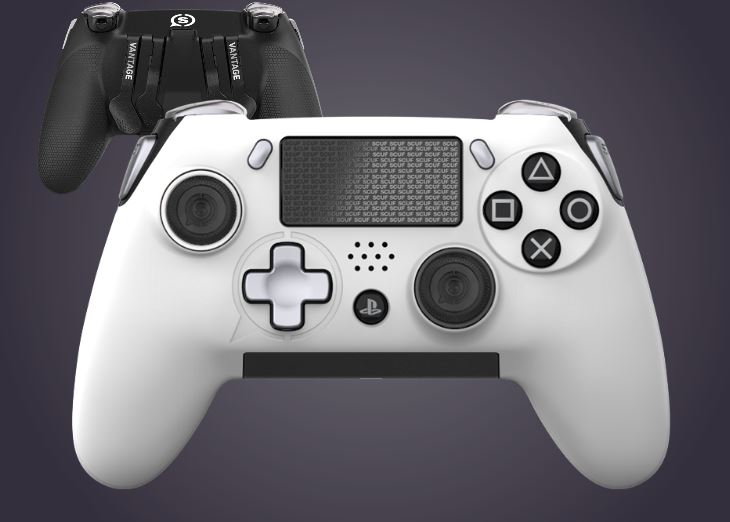 A lot of new controllers have crowded the pro-controller market for PS4. Here is a compilation of some of the best to help you wade through all the options. As we go through the list, I just want to highly recommend custom controllers like cinch, scuff, and especially recommend building your modded controller.
Before we begin. Please note if your favorite game allows for the use of Keyboard and mouse, then please use it.
TL:DR
Full List:
Number One: DIY Kits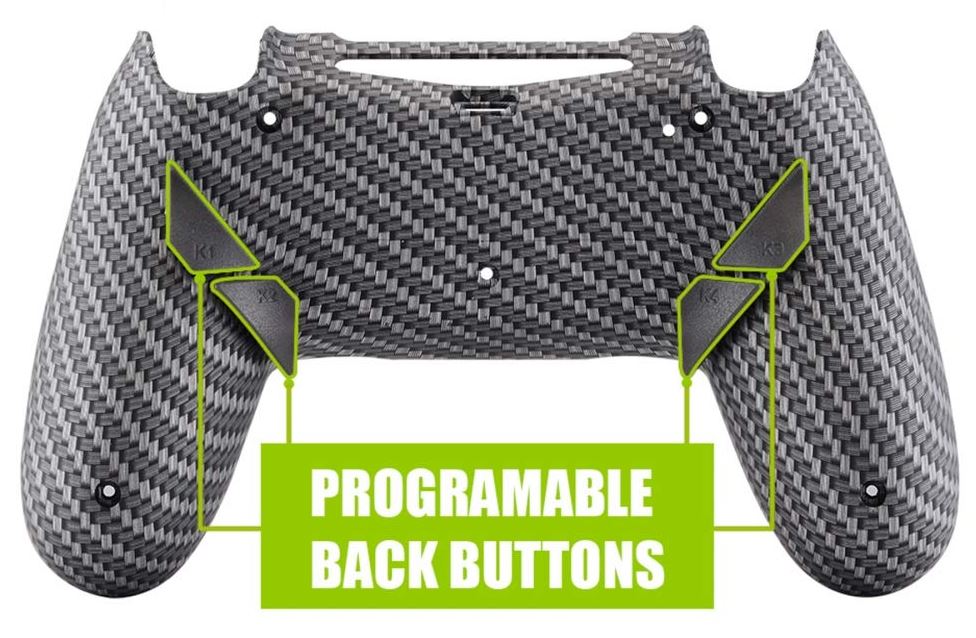 Creating or modifying something yourself is always going to be much more satisfying than buying a controller. I highly recommend extremeRate PS4 controller modification. It adds the four back buttons that you need and it's a great value.
If you still want to mod, but you don't want to open up your controller at all then I suggest that you try the Collective Mind Strike Pack. With this modification you just clip the pack on to the back of your controller and plug a micro USB wire into your micro USB port. Please note: you will really have to jam that micro USB adapter into it's port.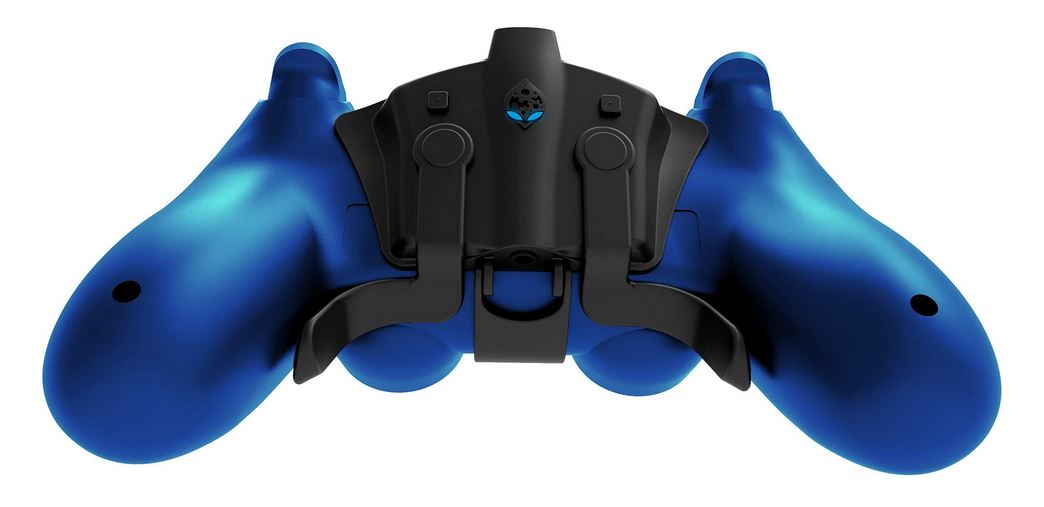 Below is a video of the full installation of the modification. You have the option of doing an easy modification and a more advanced modification. The easy modification allows button mapping of the standard buttons (i.e. X, O, Square, Triangle). The advanced modification requires soldiering but allows additional button mapping of the R3/L3 Sticks.
Number Two: Scuf Vantage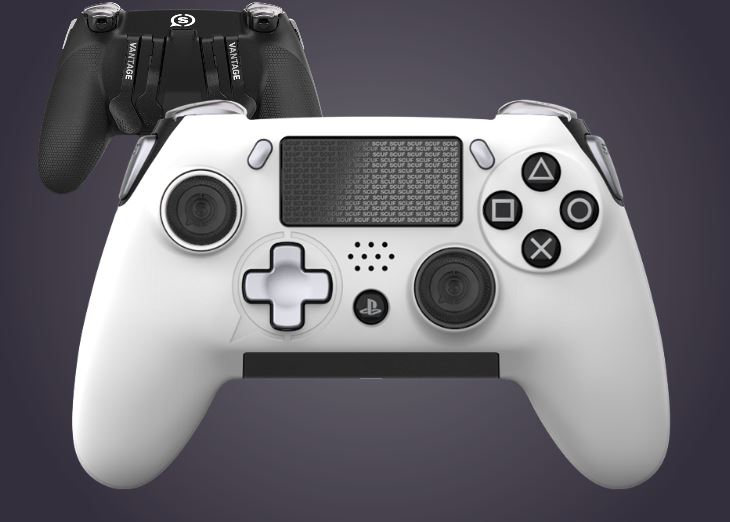 Number two on our list of best PS4 controllers is the Scuf Vantage. This controller is next level for Scuf. Many of it's features can be found on similar controllers on Amazon, but it seems with Scuf you are getting build quality. However, that quality does come at a hefty price. Depending on what you need it may be cheaper to get similar quality by just building it yourself or going for another brand. Overall, the Scuf vantage offers 4 paddles on the back, two extra bumpers on the side,an extra touch pad dedicated to audio control, and great color customization.
(Promo Code for 5% Off Scuf: LOYALSCUF)
Number Three: Custom Pre-Builts and Send-Offs (i.e. Scuff, Cinch)
When it comes to Scuf and Cinch it was just the difference between paddles and buttons on the back of the controller. Cinch use to have a bit of edge as their controllers offered 4 buttons and Scuff only offered two paddles. However, things have changed since Scuf now uses their own custom controller shell which allows enough space for 4 paddles.
Cost wise, cinch is better because you can send in your own controller to be modded, which reduces the cost of the modification. I also believe that the buttons are easier to get use to then paddles. If you like buttons go with Cinch. If you like paddles than go with Scuf.
Below are promo codes for both Cinch and Scuf.
Promo Codes:
(Promo Code for 5% Off Cinch: cinch522)
(Promo Code for 5% Off Scuf: LOYALSCUF)
Number Four: Astro C40
I have always been a fan of Astro and their products, but I feel this controller is a bit overpriced (Not Surprised). The C40 offers rear buttons (similar to all the other controllers above), but it's real standout feature is the ability switch out the joy stick and D-pad controls. This isn't just changing the sticks or it's appearance, but changing or replacing the sensor for control. This is important, because when the analog sticks eventually dies,as they do with all controllers, you can just swap them out. In addition the controller offers a hard switch on the controller to choose between wired and wireless and a button to change trigger sensitivity. If you can get this controller at a good price, then I would highly recommend it.
Number Five: Razer Raiju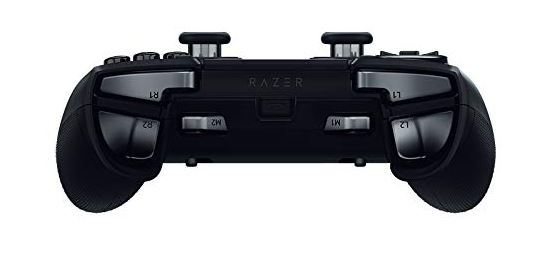 Razer, Razer, Razer. The big draw of this controller is it's "World's First" "Mecha-Tactile action buttons". What does that mean? Well, it simply means that when you press a button it provides a tiny bounce back to confirm your press. People who prefer brown switches on their keyboard get the idea that Razer was going for, but I am not sure if even they would buy a PS4 controller for that experience. The controller comes in two variants that both offer buttons on the back, hair trigger sensitivity adjustment, and wired/Bluetooth connection.
Between the two variants of Razer controllers the most meaningful difference is that the more expensive controller has the ability to switch out the D-pad and joysticks.
Overall, it's not a bad controller. However, I believe the main people who will buy this are those who either really love Razer or really want that tactile feedback. Please see the products below.
Thank you for reading. Please comment below.