Best PS4 Controllers 2020
Runner Up:
Now for the Best Controllers for the PS4:
1. Your Controller with Adapters and Mods: $19 – $59
There are two types of controller mods I am going to list below. The first will be very easy plug and play mods where you just plug an adapter to the back of your controller. The shortcoming of this mod is that it only adds two extra buttons and it adds weight to your controller. This is not an issue for most people, but if you want something a little more slim, light, and customizable then I would suggest buying one of the easy back face mod kits below.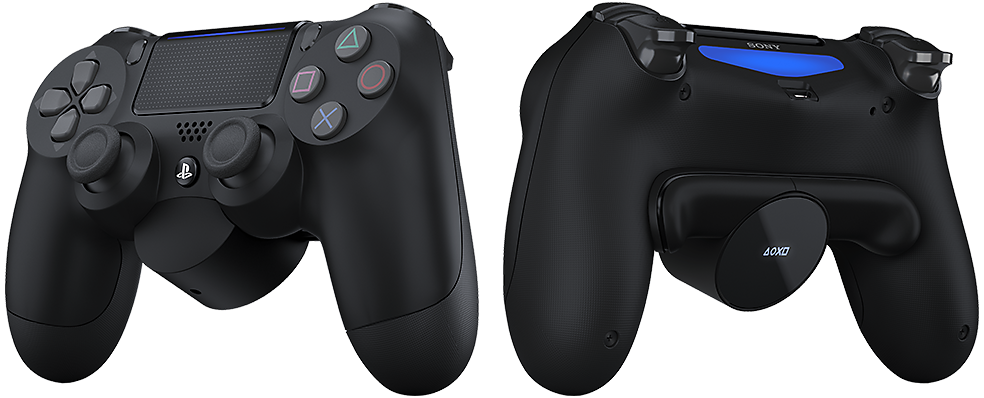 This is the official Sony adapter for their controller. Main benefits of using the official adapter is slightly increased reliability and better design than it's competitors. Nyko makes a very similar version below for only $19. It appears to have the exact same features, but with just a less sleek design.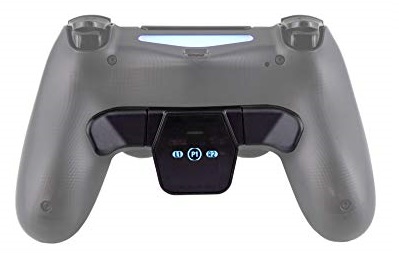 Above is the Nyko version of the adapter for PS4 controllers for $19. As you can see it is very similar to the official Sony adapter. If you want to save some money, then this would be a great alternative to the Sony official adapter.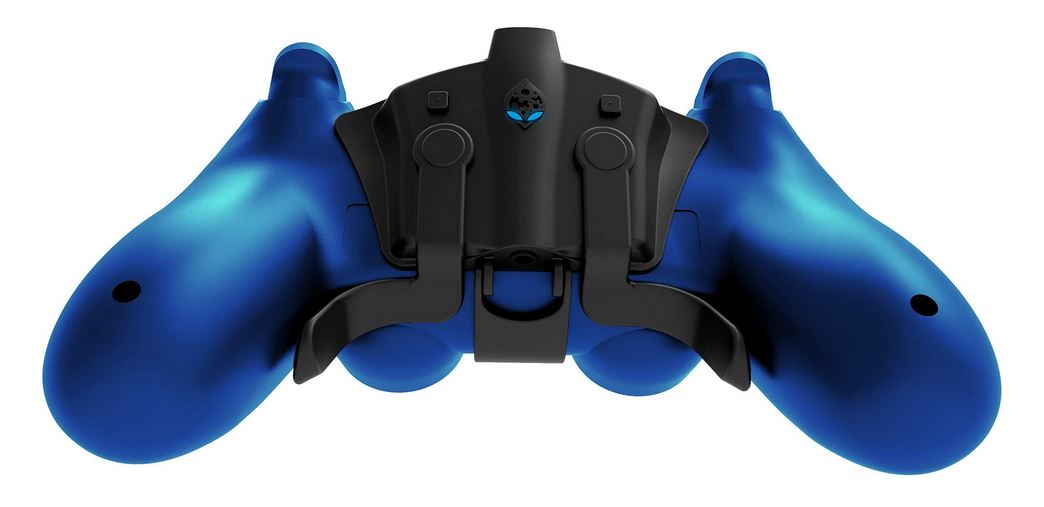 This was the first adapter made for PS4. It has great reviews on amazon and it has larger paddles than the other two above. There is also another version with 4 paddles, but it only works with PS4 Slim or PS4 PRO and it has to remain wired. Due to the low number of reviews I would choose a 2 paddle version over the 4 paddle version.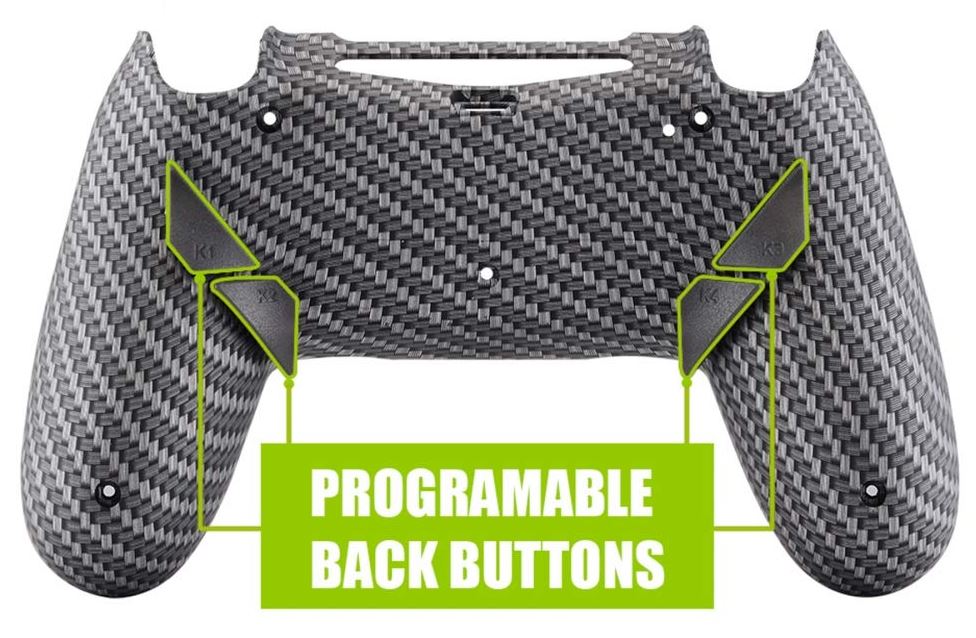 This is a DIY kit that allows you to easily add 4 programmable buttons by removing your controllers original back plate, unplugging the original wires, plugging in new wires, and screwing in new the back plate of your controller.
2. Cinch Gaming PS4 controllers: $89 – $260 (Promo Code: cinch522)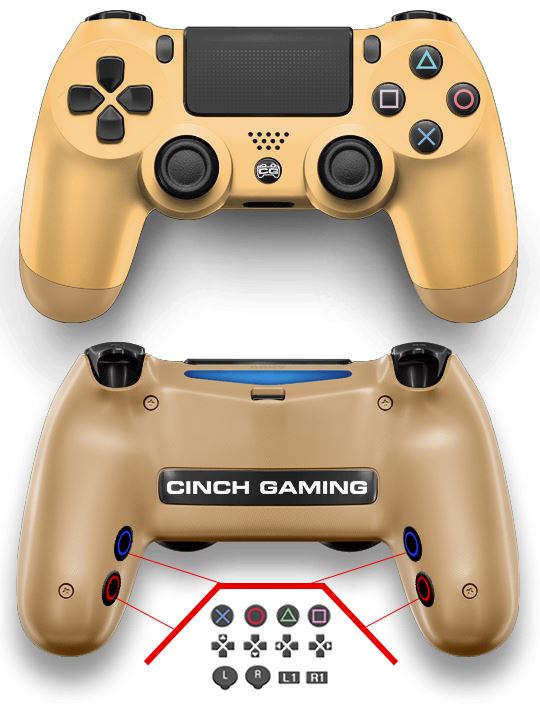 When it comes to Scuf and Cinch it's the difference between paddles and buttons. The Cinch controllers offers 2 or 4 buttons on the inside of the handle part of the PS4 controller, whereas the Scuf controller has 2 to 4 paddles on the back of the controller. In terms of which is better, it almost comes down to preference except for a few other considerations. Buying a brand new cinch controller can range from $120 to $260 depending on the features that you select. Cinch can cost as little as $89 if you send your controller in to be modded and this is why it just barely beats Scuf this year, but if you really prefer the paddles then go with Scuf. Cinch has a very fast build time only requiring 1-3 weeks, or can be rushed in 1-3 days. Lastly, I added a promo code that will take 5% off your purchase. Just enter: cinch522 at checkout and your 5% off will be applied.
3. Scuf PS4 Controller: $139 – $266 (Promo Code: LOYALSCUF)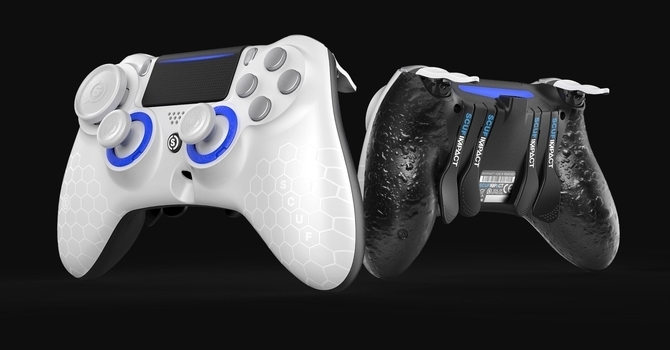 Scuff would be listed as the first custom controller on this list if it still allowed players to send in their own controllers. I say this because Scuf is the most widely used controller by professional E-sport players. Their controllers are solid and well tested, but all users do complain about a learning curve when first using them. Cinch has the advantage with buttons as they feel more natural to use than paddles. Once again, this will all come down to a preference.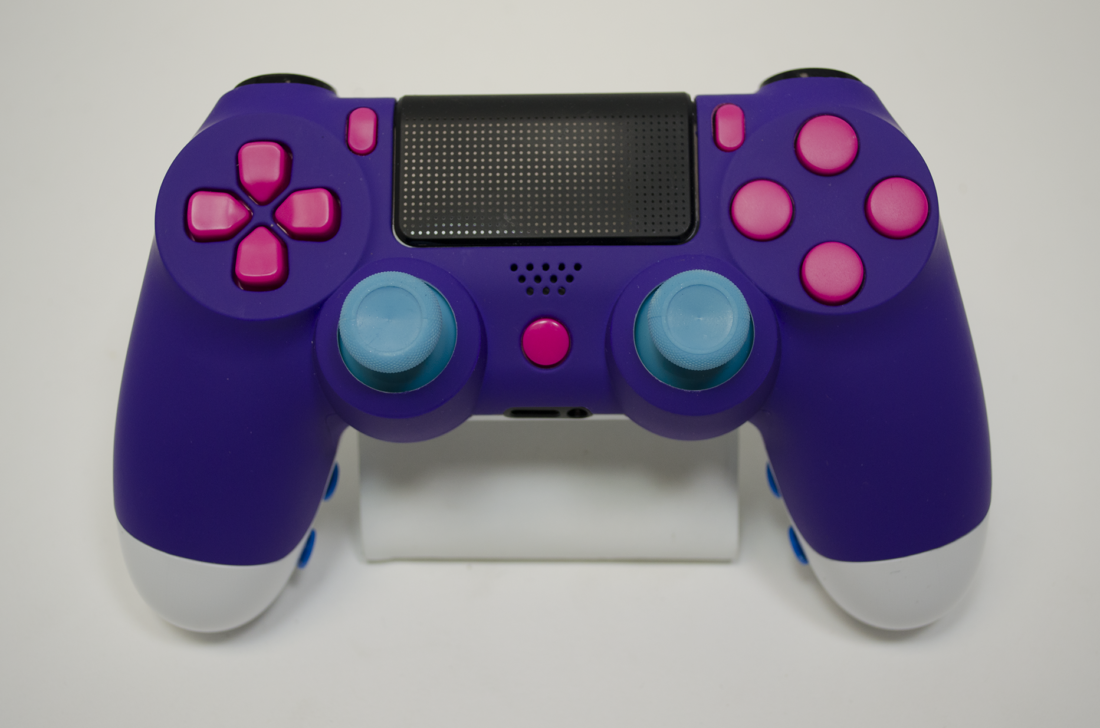 BBC no longer allows you to send in new controllers to be customized. The other downside to BBC is that the build time can last from 6-8 weeks, and even longer during covid-19. However, the quality is great and the controller that I received from BBC is still going strong after 2 years of abuse. If you want to go for a controller with buttons than I suggest Cinch.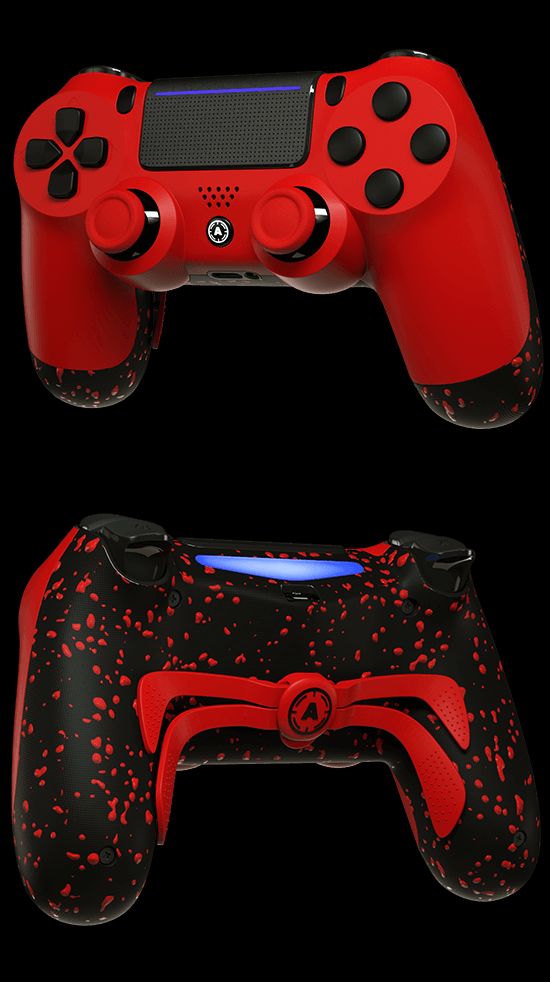 Aim is a newcomer to Best Game Setups. They seem to have grown a following with some players, but according to their amazon reviews not everyone is happy. However, like cinch you can send a controller to them for modding and it is slightly cheaper at $76. You can then add so many mods to the controller that it can end up costing over $399 with rush building. They are using paddles instead of buttons, but they rest on sides of the controller grips instead of being on the back panel like Scuf controllers. They seem like a good buy, but if you are willing to spend this much you should consider any of the following above. Aim's main advantage is that you can buy a ready built controller form them on amazon for $139.
Conclusion:
Overall, any of the controllers above should be better then most of the other controllers on the market. A lot of the new controllers that come out try to emulate the customization you get with buying a custom controller, but this ends up making the controller just as expensive as a custom controller without much benefit. However, two non-custom controllers that seemed decent were the Astro C40 or the less expensive alternative Nacon Revolution Unlimited. Please let me know what controllers you prefer in the comments below.
A plug for own products:
BestGameSetups does not just write about the best game setups and items that help complete your setups. We also produce certain products that we hope can help make your setup the best. In terms of controllers, BestGameSetups offers two wires. The first wire is a micro USB to micro USB OTG (On-The-GO) wire.
This wire was specially designed to for gamers to use their PS4 controller on their favorite android device. Please note that this only works if you have an android device with OTG capability. You can google your device name and OTG to find out.
The second wire that BestGameSetups offers for controllers is a high quality thick, but short quick charge cable.
The cable has two separate lines inside. The first line is a thick (24 awg) wire for a faster charge. The second separate line is a standard (28 awg) wire for uninterrupted data transmission. We believe this to be one of the best wires you can use with your PS4.